Oil & Gas
Global Executive Search Inc. provides global recruitment services to the oil and gas industry through a professionally managed overseas system. Our services cover all players in the industry, be it multinational corporations or locally specialised firms across the globe with a special focus in the Middle East and Gulf regions as well as the European and African continents.
We cater for the requirements of both upstream and downstream companies yet our specialisation lies in the executive and more specialised geosciences and engineering positions. Since our sister company deals with the financial markets sector, we are also particularly strong on finance positions with access to profiles of finance specialists whose expertise could add value to various posts within the Finance Department.
Above all, we take pride in filling the 'difficult' positions whereby demand exceeds the available talent pool and challenge ourselves to find solutions to fill up these gaps in human resources.
Banking & Finance
Banking and finance are high-profile environments. Recruitment - particularly at senior levels - is a source of frequent speculation and comment. It is easy enough to gather some types of information but it can be challenging to extract the real picture from gossip and hype.
Only the most astute and trusted professionals can keep pace with such truly dynamic global markets. Each niche sector has its own characteristics; each geography is subtly affected by regional conditions. Staying in touch takes energy, dedication and real resources in combining the right specialty with the right geography to meet client needs.
Through Global Executive Search Inc., you can secure the benefits of our specialized senior consultants and professionals, who add their valuable experience to market intelligence. Their knowledge enables Global Executive Search Inc. to develop tailored solutions to the most complex - and often most urgent - banking and financial recruitment problems.
From careers in equities to venture capital, fund management to private banking, we provide unique access to the facts and the faces that matter in today's markets.
Product

Speciality

Coverage

Equity cash

Country
Sector
Regional
Sales,Trading
Research

Global

Equity Derivatives

Global Product
Sales,Trading
Structuring
Research

Global

Fixed Income

Global Product
Sales, Trading
Capital Markets
Economists

Global

Interest Rates

Global Products
Sales, Trading
Structuring

Global

Credit

Global Product
Sales, Trading
Structuring
Research

Global

Foreign Exchange

Global Product
Sales, Trading
Economists

Global

Fund Management

Country
Sector
Regional
Investments, Fund Manager
Trading, Analyst
Marketing, Product Developer

Global

Finance

Equity
Structured
Lending, Repo

Europe

Investment Banking

Corporate Finance
Mergers and Acquisitions
Capital Markets

Europe

Private Banking

All Levels

Global

Venture Capital

All Levels

Europe

Legal and Compliance

All Levels

Europe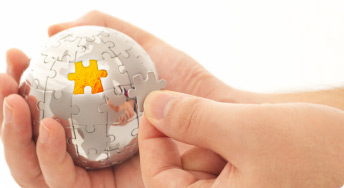 GlobalBankJobs
Global Bank Jobs is hiring
We are seeking to hire representatives and partners in various international locations. We provide full training and systems which will allow you to rapidly build a strong business. If you are open to such a possibility, please do contact us. locations of interest include US, UK, HK, France, Germany,...
Ranked analysts-Various sectors- UK/FR/CH/DE
if you are a ranked analyst within a bulge bracket firm and are seeking pastures new within a more entrepreneurial boutique environment, we are keen to hear from you. Boutiques we work with can provide excellent compensation visibility and also a more direct performance/remuneration correlation which...
Secondary Corporate Advisory Zurich, Paris, Frankfurt
Our client is keen to hire individuals with experience within Corporate Advisory that would be willing to work within a boutique environment. the company has built a solid track record and completed some interesting mandates especially within the German market. Secondary advisory would mean you are...
Russian Nationals seeking to go back home
Our client, a large Russian institution, is seeking to hire top notch Russian nationals who have achieved success abroad and would consider working for a Russian institution and help build and internationalize the Bank's operations. Should you have the required requisites, and experience within Investment...
European Equity Sales to US clients.
Our client, a boutique, is seeking to add sales to its European equity team in New York, and would also consider opening a Boston office. Excellent client contacts which are defined within specific US regions are the main requirement, coupled with a strong ability to generate business even within...
more jobs on GlobalBankJobs


GlobalPetroJobs
Geosciences Application Specialist Houston
Various positions are available within this company which provides software for the Oil and Gas industry. The right candidate would have a strong knowledge of Geomodels with a minimum of three years work experience on such systems. Works under general direction to serve as a liaison between the documentation...
Chief Financial Officer
A company specializing in Oil and Gas services is looking to hire a Chief Financial officer. The ideal person should have experience in structured and project finance within a listed environment. There is a degree of restructuring which shall have to be undertaken to enable this company to fulfill its...
SENIOR GEOLOGIST
To monitor, control and supervise the geological and geophysical activities of PSA companies working in Qatar. To coordinate and control geological, geophysical & petrophysical data collection for oil & gas wells of all hydrocarbon resources for PSA operated oil fields. To analyze and evaluate these...
SENIOR PETROPHYSICAL ENGINEER
Plan, coordinate and control the petrophysical exploration, evaluation and delineation data collection. Interpretation, analysis and evaluation of petrophysical data for presence of hydrocarbons in wells Reservoir studies required for establishing appropriate appraisal and delineation plans for newly...
SENIOR DRILLING ENGINEER
Develops detailed mechanical design of offshore and onshore wells. Evaluates and proposes available market for drilling, testing, completion and rig equipments, techniques and technology. Recommends techniques, procedures and equipment to improve safety, efficiency and cost effectiveness of current/proposed...
more jobs on GlobalPetroJobs