Solutions
The basic concept of recruitment has not evolved much since its inception. However in industries where clients have to constantly innovate to meet their ever-increasing resource demands and where competitive pressures drive prices down, they have become more cost-conscious in their approach to the recruitment process. To cater for this shift in approach, we have created a solution that manages to be highly cost-effective whilst still offering a professional quality of service.
Global Bank Jobs and Global Petro Jobs
GlobalBankJobs and GlobalPetroJobs are tools that aim to take recruitment to another dimension. Our objective is to become the platform of choice for the relevant market players seeking talent. At the same time we also aim to attract professionals in both the financial markets and the oil industry seeking to change the direction of their career paths. Our platform and concept provide a cheaper, more focused and more effective access to talent than any other recruitment media currently available. It offers a free, highly-specialized tool to both those looking to make a career change and also to client companies wanting a cost-effective recruitment service.
By making these tools freely available, we plan to attract a large number of firms which can all contribute job offerings to the vast global financial and oil and gas job market place (through two different websites) thus giving all market players access to a structured and unified tool. At the same time, registered candidates will still be able to make use of the same professional and personalized services which Global Executive Search Inc can offer, while registered clients can decide on our level of involvement, depending on the specific needs and budget allocations for the particular position being recruited for.
In short, GlobalBankJobs and GlobalPetroJobs are a global recruitment solution for the investment banking industry and the oil and gas industry respectively where all participants are able to take advantage of a free, efficient and specialized approach whether searching for a potential candidate or for a new job.
For further details on how these concepts work, and to register to receive job postings or post jobs in your area of interest, visit GlobalBankJobs.net and GlobalPetroJobs.net.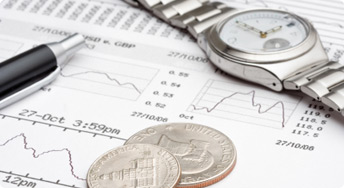 GlobalBankJobs
Global Bank Jobs is hiring
We are seeking to hire representatives and partners in various international locations. We provide full training and systems which will allow you to rapidly build a strong business. If you are open to such a possibility, please do contact us. locations of interest include US, UK, HK, France, Germany,...
Ranked analysts-Various sectors- UK/FR/CH/DE
if you are a ranked analyst within a bulge bracket firm and are seeking pastures new within a more entrepreneurial boutique environment, we are keen to hear from you. Boutiques we work with can provide excellent compensation visibility and also a more direct performance/remuneration correlation which...
Secondary Corporate Advisory Zurich, Paris, Frankfurt
Our client is keen to hire individuals with experience within Corporate Advisory that would be willing to work within a boutique environment. the company has built a solid track record and completed some interesting mandates especially within the German market. Secondary advisory would mean you are...
Russian Nationals seeking to go back home
Our client, a large Russian institution, is seeking to hire top notch Russian nationals who have achieved success abroad and would consider working for a Russian institution and help build and internationalize the Bank's operations. Should you have the required requisites, and experience within Investment...
European Equity Sales to US clients.
Our client, a boutique, is seeking to add sales to its European equity team in New York, and would also consider opening a Boston office. Excellent client contacts which are defined within specific US regions are the main requirement, coupled with a strong ability to generate business even within...
more jobs on GlobalBankJobs


GlobalPetroJobs
Geosciences Application Specialist Houston
Various positions are available within this company which provides software for the Oil and Gas industry. The right candidate would have a strong knowledge of Geomodels with a minimum of three years work experience on such systems. Works under general direction to serve as a liaison between the documentation...
Chief Financial Officer
A company specializing in Oil and Gas services is looking to hire a Chief Financial officer. The ideal person should have experience in structured and project finance within a listed environment. There is a degree of restructuring which shall have to be undertaken to enable this company to fulfill its...
SENIOR GEOLOGIST
To monitor, control and supervise the geological and geophysical activities of PSA companies working in Qatar. To coordinate and control geological, geophysical & petrophysical data collection for oil & gas wells of all hydrocarbon resources for PSA operated oil fields. To analyze and evaluate these...
SENIOR PETROPHYSICAL ENGINEER
Plan, coordinate and control the petrophysical exploration, evaluation and delineation data collection. Interpretation, analysis and evaluation of petrophysical data for presence of hydrocarbons in wells Reservoir studies required for establishing appropriate appraisal and delineation plans for newly...
SENIOR DRILLING ENGINEER
Develops detailed mechanical design of offshore and onshore wells. Evaluates and proposes available market for drilling, testing, completion and rig equipments, techniques and technology. Recommends techniques, procedures and equipment to improve safety, efficiency and cost effectiveness of current/proposed...
more jobs on GlobalPetroJobs